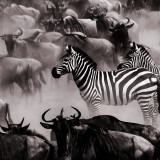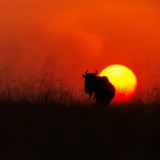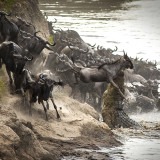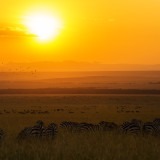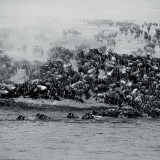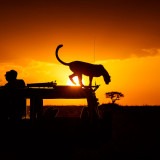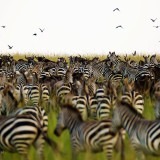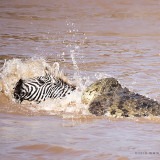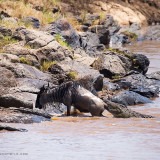 Event Details
From: July 15, 2018
To: October 31, 2018
Starting at: 04:30 AM
Finishing at: 07:30 PM
Event Price
Address
Great Wildebeest Migration
Maasai Mara
Narok County
Kenya
+254 722 450 450
clementwild.com
The Wildebeest Migration, is one of the "Seven New Wonders of the World". The migration is a movement of vast numbers of the wildebeest, zebras, Grant's gazelles, Thompson's gazelles, elands and impalas. This move is an annual pattern for the grazers to seek fresh grazing and better quality water. This journey becomes a big set of fantastic photography opportunity as the grazers literally have to survive throughout the journey evading top predators and the monstrous crocodiles of the Mara River.
I will be leading photographic safaris during the migration season from July through out to October. See Package details below or DOWNLOAD FULL PRESENTATION HERE
THE GREAT MIGRATION -PEAK SEASON  4 Nights 5 Days COST: Kshs 135,000.00 PP ALL INCLUSIVE
The above covers one person's:
1. Full board accomodation for 4 Nights, 5 Days at Matira Camp Maasai Mara
2. Private Car for 5 Days in Maasai Mara with an experienced Driver (also the guide)
3. Road Transfer to and from Mara in a private vehicle ( Pajero IO)
4. Park fees for 4 nights
5. ClementWild photography tips and guidance through out the trip
Optional additions not included in the package:
1. Offroad license: Kshs 35,000.00 per week (This gives you unlimited access to all areas of the park and gets you as close as possible to the animals you want to photograph
Alcoholic drinks at the camp.
Laundry and any extras at the camp.
Tips and gratuities for camp staff and guides.
*Rates apply to Kenyan Citizens.
*Cost can go lower (on request) for groups who want to travel together.
Email travel@clementwild.com for Special requests or longer/shorter travel days, we can customise your travel to fit your schedule.